5 Iconic Rooftop Bars in San Francisco
#1 Everdene
At the top of the new Virgin Hotel in San Francisco's SoMa district, Everdene is a luxurious 4,000-square-foot indoor-outdoor bar with striking views of city's skyline.
#2 Charmaine's
Charmaine's at the top of Proper Hotel, is a a gorgeously designed outdoor space, with many fire pits to keep guests warm on chilly nights. Beautiful city views along Market street make this the perfect sunset spot.
#3 El Techo de Lolinda
El Techo de Lolinda is a a long time favorite rootfop bar, in the Mission. Loved by locals and it us a very popular meeting spot for weekend brunches and large group celebrations.
#4 Rooftop at Hotel Via
The views are incredible from Hotel Via. You can see the downtown, the ballpark, while lounging in private cabanas and sipping champagne.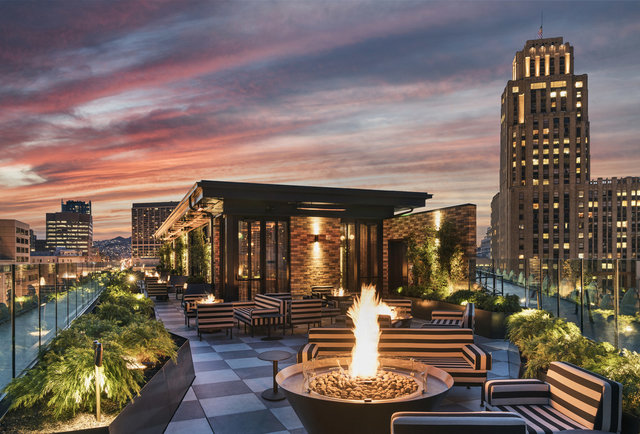 #5 Archimedes Banya
This spot is in a league of its own! This coed Russian Banya spa, offers a spacious rooftop deck for guests to enjoy as they go about their spa day.